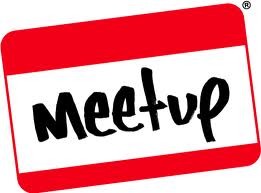 Join our Meetup group to get announcements of upcoming potlucks.  Go to the SVS Meetup Page and click on "Join."
Please bring at least six servings of vegan food or beverage (no eggs, dairy, or meat). Also, bring a list of ingredients to place with the item. Please bring your own dining and serving utensils, although we have spares available if you forget.
If you don't know what to make, you can bring a simple salad or some fresh fruit. There are also some great websites the offer lots of fabulous and easy vegan recipes. Visit our Recipe Page for a list of websites that offer vegan recipes. Or simply google "vegan recipes" and you'll find tons.  Or, if you'd rather not make anything, you can bring $4.00 and eat great vegan food to your heart's content.
Location:
Varies
Schedule:
We arrive and set up between 5:30 and 6 p.m., and we dine between 6 and 6:45 p.m.  We conclude with a program (such as a speaker, demo, discussion or video), a short meeting, and quick announcements.
Speakers:
We have speakers on topics of interest to vegetarians and vegans:  health, nutrition, animal welfare, and other subjects. When we have no speaker, we just share delicious food and conversation.
Parking:
Off street and on street parking is plentiful. Better yet, ride your bicycle or walk to the event. T street has wonderful bike lanes and it's only one block away.